Residential Roofing Murfreesboro, TN – It's overwhelming and confusing when you're trying to choose the best roofing material for your home. Your roof is a tremendous investment and you'll want to make sure you'll have an attractive and durable roof that can withstand the elements.
There are several factors to consider when choosing the right roofing products. This includes the climate in your area, the position of your home, the structural integrity of your roofing system, the environment, and the appearance of your home.
As a professional roofing contractor in Murfreesboro, Tennessee, we'll guarantee that we'll use the best roofing materials for your home. When you work with us, you'll be assured that you will receive the best roofing experience.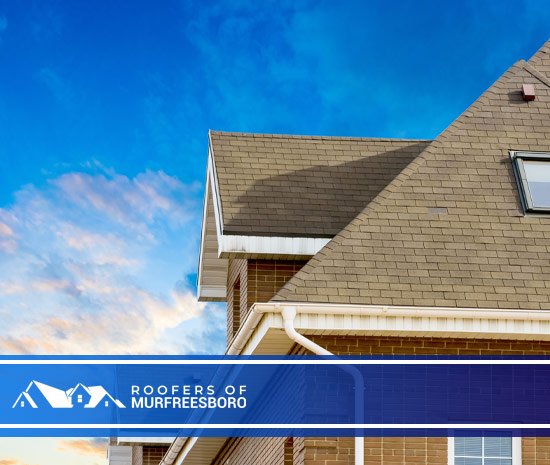 RESIDENTIAL ROOFING MURFREESBORO, TN
Roofing requires experience, knowledge, and skill. Residential and commercial roofing contractors are experts in their field. You should contact one if you need a roof repair or roof replacement. Do not risk damaging your property. Leave the tedious roofing task to the experts. It is dangerous to attempt a roofing task on your own. When you work with professional roofers, you save time, money, and your sanity!
Of course, you will need to choose a reputable roofing contractor, so you do not end up with the subpar quality of work, and avoid being scammed. Your safety is our priority. Do not risk your safety by doing the work on your own. It is always a smart choice to hire professional and certified roofers to ensure your safety. Hiring experts will save you time! You can do other essential things, and you do not have to endure the project yourself.
Professional roofers can get the job done promptly. Also, you might cause further damage when you process a DIY roofing project. In case you perform a do-it-yourself project, and something goes wrong and you are not able to resolve it, you will end up hiring a roofing contractor. At this point, you may have caused further damage which will cost you more money.
When you work with professionals, you will save money. If you have no experience working on roofs and you might end up purchasing the wrong material or equipment for the job. You will end up buying the correct materials again, which will cost you more money!
We can find issues you may have not seen or heard of. Do not wait for a minor issue to become a massive problem. Your roof protects you from the weather, and it also protects your belongings. If you suspect any problems with your roof, let the experts handle it. When you process a DIY project, you know it will take some time. As a reputable roofing contractor in Murfreesboro, TN, we will give you an idea of how long it will take to complete your roofing project.
If you hire us for your roofing project, we will provide you with an efficient and fast turnaround time. Every project will depend on the status of your roofing system since every property is unique and requires unique solutions. Another reason why you should hire a professional roofing service is because of the warranty of service. Roofing warranty is one of the most important things to consider when you want to do a DIY roofing project.
No matter what type of roofing services you'll need, our certified roofers will inspect your roof and provide you with a customized solution for your roofing project. Call us today for a free estimate!